" Kumbhaka, the latest recording project by vocalist Clare Foster confirms her particular interpretative skills, capable of expository delicacy and originality."
Bruno Pollacci, Animajazz, Italy
"A typically sophisticated and classy piece of work from Foster. The skill and care that has gone into these thoughtful and inventive arrangements is apparent throughout the recording." 
Ian Mann, the Jazz Mann, UK
"She is truly a breath of fresh air!"  "She has a distinctive and readily identifiable voice that has a flexibility and range that is truly impressive."
Jazz Views, UK
"She has an understated, rhythmic style and beautiful tone." London Jazz News

"Y lo hace con un estilo muy personal y que, sin embargo, recuerda a tantas cantantes clásicas" Jazz Ese Ruido, Spain

"Vocal gymnastics!" DJ Goldfinger, Toronto, Canada
"Fabulous world-class music from Clare."  Jeff Moses, Smooth Jazz Boston Global Radio
"A very eclectic and fine singer" Massimo Ferro RVS FM Alessandria, Italy
My Latest Album"Kumbhaka"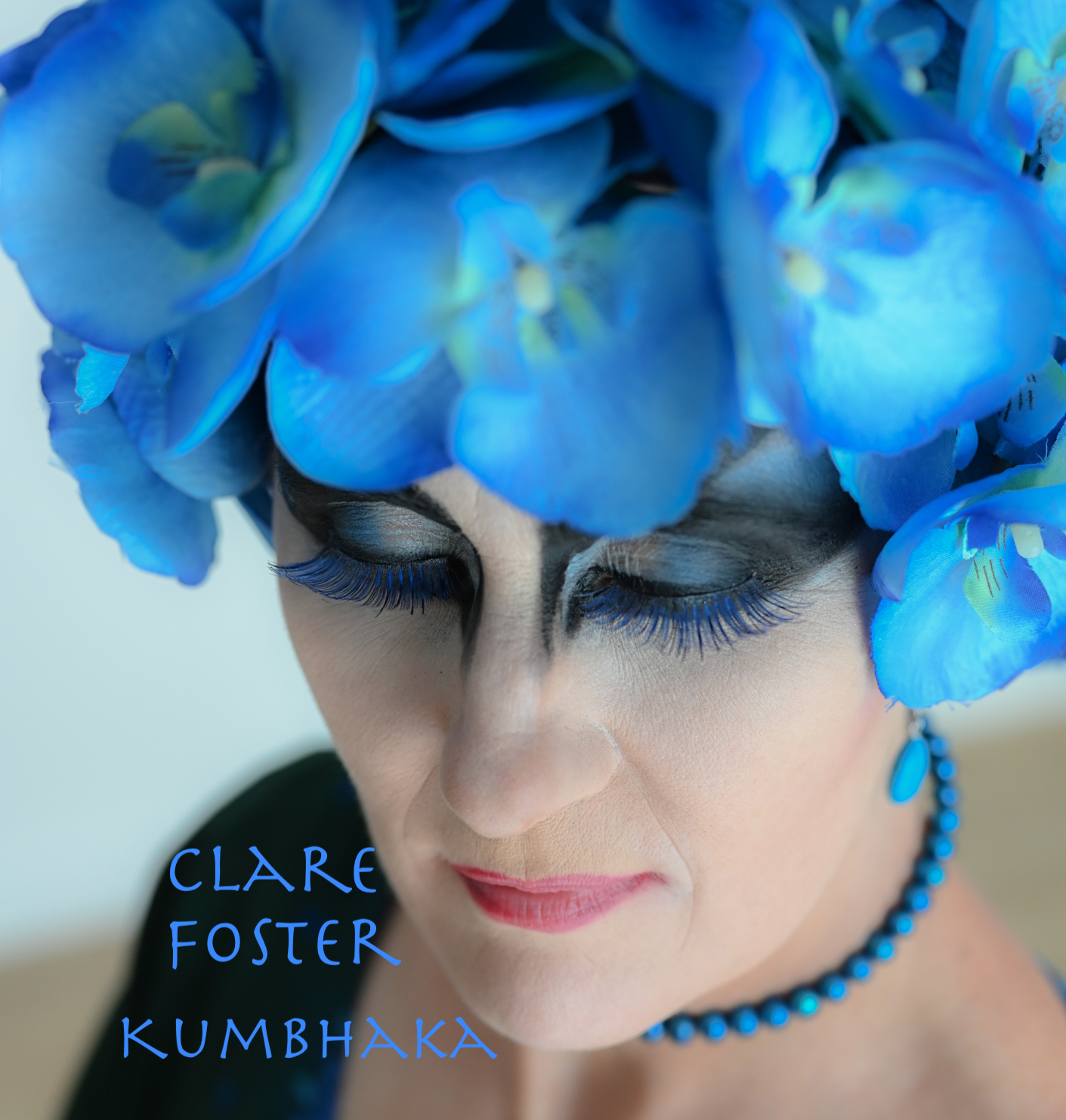 "A gifted musician who, along with her talented colleagues, has flourished in seamlessly merging complex rhythms with the popularity of the American tradition."
All About Jazz
"Love it! Wonderful music and sounds beautiful "
Cafe Latino Jazz.FM 91 (Canada)
"The result is fresh and original, I'd love to hear these musicians on a big festival stage in the sun, but in the meantime, just sit back and enjoy the album.
"
London Jazz News
"Enquanto o escuto meu corpo se recusa a ficar parado e me pego dançando a cada nova canção."
Georgia Dias
"Clare Foster performs one of the relatively few renditions of these much-covered old songs that actually offers some freshness" Johnny Meister, WXPN, Philadelphia, USA
"Wonderful fusion, latin drenched American songbook, it makes so much musical sense" Then Providence, Radio Regent, Toronto, Canada
"Superb vocal jazz"
Bill Griffin, Soulpower Radio, London
"Great Album" DJ Purple Rabbit, Phoenix Radio, Exeter, UK
"We need more beautiful jazz like this" Abbi Allan KFAI Radio, Minneapolis
"A great new treatment of some standards" Warren Kimble RTRFM, Perth, Australia
"Like it very much" Dragan Janjuz, Radio Agora, Austria
"Now THIS is refreshing – Love it!" Pete Hawley, Tameside Radio, Manchester, UK
"Love it all" Bryant St Littlejohn, Kiss FM
"Superb Latin Jazz Album – a fusion of tempos to suit every mood" Ash Selector, Sky TV
"I really want to dance when I hear this" Jiri Ruotsalainen Jój Sound, Finland
"We dig!" Daniel J Harris, The SoupyGato Show, Michigan, USA
"Ah, the music is flowing, I want to dance!!" David V, KRFC FM Fort Collins, Colorado, USA
"Great Voice" Suzanne Mackinder, Peach City Radio, Saskatchewan, Canada
"Excellent!" Mike Fulton, RadioVideo, Belfast, Ireland
"Cool!" Vadim, Radio Muzkom, Moscow, Russia
"Fresh uplifting vocal jazz" Brian Harrison, Qfm, Canary Islands, Spain
"Excellent. Our station needs more fantastic Latin Jazz" Andrew Calhoun, Uptown Jazz Net, New Orleans, USA
"Nice interpretation and music arrangements" Lyria Messahel, Jazz Radio Berlin, Germany
"This is great music" Pippo Germaine, KC Radio Europa, Germany
"thanks for this … is excellent" Job Du Flop, Radio 90FM, Leersum, Netherlands
"nice track" Timos Koklas, DJ – Zakynthos, Greece
"fresh vibrant uplifting vibes" Patrick Campbell, KFAQ radio, Tulsa, Oklahoma
"The JDCD likes Clare Foster" Jeff Daniels, Swissgroove Radio, Altstätten, Switzerland
"Lovely stuff, thank you" Dave Spenceley (Sir Vinyl podcast), Penzance, UK
"Rich latin vocals" Brian Vita, WMWM FM, Salem, MA, USA
"LUVVVVV the vibes" Michael Stukes, WHCR FM New York, USA
"Agréable j'aime la voix et le rythme en général" Veronique Prebolin, Radio Krimri, Paris, France
"Lovely styling" Style Quarterly Radio, Los Angeles, CA, USA
"Gorgeous vocals and some very interesting reworking of some classic tunes!" Anthony Aja Allsop, Aja & Claire Simone's "Ketch a Vibe Podcast, London
"Nice elements in this collection and so reminds me of Koop" Dave W
"Really feeling' the deeper vibe here" Kenn Burrola, 90.9 FM, Salt Lake City, USA
"I love it" Yves Allaire, ACXIT web radio, Montreal, Canada
"Awesome!" Peter G, East Coast Radio, Durban, South Africa
"BIG UP (Clare Foster) Nice And Easy, KRUA FM Anchorage, Alaska, USA
"Excellent album… Love it!!!" Aloha Joe, AJ Hawaiian Radio, USA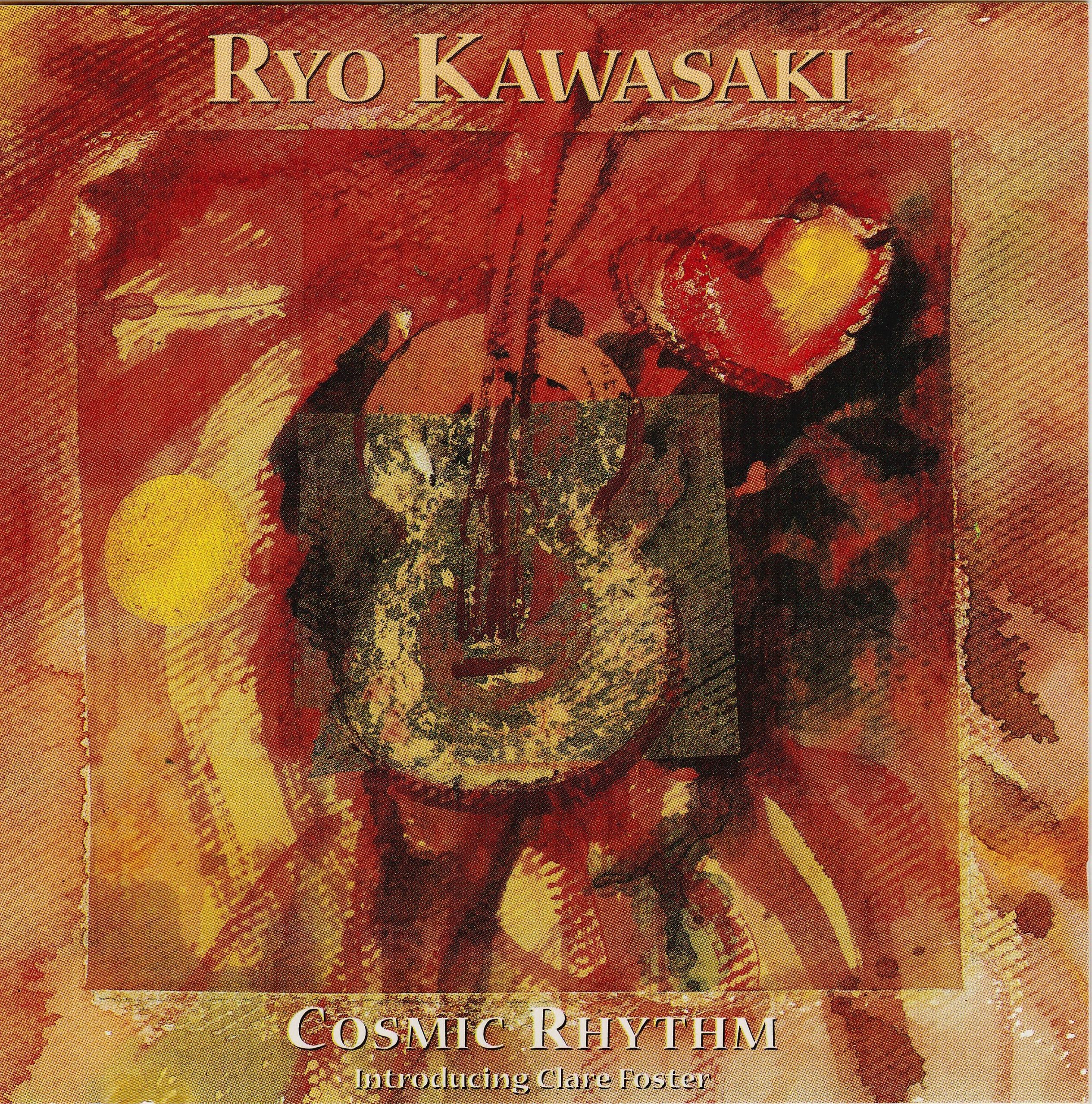 Ryo Kawasaki – Cosmic Rhythm
Introducing Clare Foster
Vocalist, Lyricist, Composer and Educator
"There's a singer, who we say in the trade has paid her dues – Born in England, she's done the studying and working in New York, London, Europe, Canada and Asia." Humphrey Lyttelton BBC Radio 2's Best of Jazz.
Clare was introduced to jazz by her father at around 5 years of age. At ten she was listening to Fats Waller every day, and by thirteen, she was playing the clarinet and vocalising melodies. She attended acting school but she had to make a decision between being a jazz singer or going the acting route.
At nineteen Clare decided to move to Manhattan, where she stayed for a year. It was here that she was encouraged by Patti Bown at The Village Gate and attended the workshops of Barry Harris, building up a large repertoire of songs and performing them. Clare then went on to study and live with Judy Niemack, the highly acclaimed American vocalist. Judy was a very positive influence on the development of Clare's vocal technique and direction, greatly encouraging her potential. It wasn't long before she made her New York debut at the 55 Bar.
A life long dream took Clare to New Orleans. where she sat in with local bands at the Storyville Jazz club, waitressing there to fund her musical desire. In this time she met many influential local New Orleans musicians, including the Neville brothers.
In 1988 Clare returned to England and moved to London. In 1990 she completed the one year Jazz Diploma Course at the Guildhall School of Music in London and performed regularly at many venues in and around London, including Ronnie Scott's with Randy Brecker and Steve Williamson.
Clare based herself in Amsterdam from 1991 to 1996. Together with radio and television work, she performed in numerous venues including the prestigious Bimhuis. She ran a vocal open mic session every week for five years. During that time her interest for Brazilian music was sparked when she was invited to sing with a Brazilian band for a weekly residency at the Canecão in the centre of Amsterdam. During that time she worked all around Holland, Germany, Belgium, Switzerland, France and Asia, including Singapore, Thailand and Indonesia.
In 1993, Clare recorded her first CD, Clare Foster Sings Wayne Shorter, on the Dutch record label Groove. When released, it received excellent reviews and was voted CD of the month on Euro Jazz Radio.
In 1997 Clare left Holland to live in Toronto, Canada. She worked extensively with some of Canada's finest musicians including several performances at the Top O' The Senator and The Montreal Bistro with the American jazz guitarist Mark Whitfield including many Canadian festivals.
In 1998, Japanese American guitarist Ryo Kawasaki (Elvin Jones) invited Clare to New York as a featured artist, lyricist and vocalist for the album "Cosmic Rhythm", followed by gigs in Manhattan, including Birdland and the Knitting Factory.
Clare returned to England in 1999 and began gigging and touring extensively in England and Europe. This included further appearances at Ronnie Scott's Jazz Club and recording several solo CDs under her own name.
In 2004, after the birth of her daughter Maia, Clare continued to perform and teach, including a residency in Thailand at the Sheraton Grande Sukhumvit as a guest singer with the Jeremy Monteiro Trio.
Teaching and performing in Italy with gigs in Brazil and India followed. In 2017 Clare trained in mindfulness teaching at Bangor University. Clare's love of educational work continues and her approach is mindfully based, running singers sessions and workshops on a regular basis.
"Singing is a beautiful way of getting to know yourself."
Clare's latest CD 'Kumbhaka' is an exploration of rhythms of Latin America and the American songbook. She is currently working on her second educational CD due out in the Autumn.